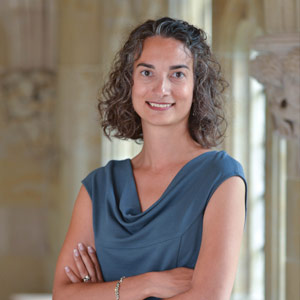 Susan Gibbons
University Librarian and Deputy Provost for Libraries and Scholarly Communication, Yale University
Biography
Susan Gibbons was appointed as University Librarian at Yale University in July 2011. Effective January 1, 2015, her position expanded to take on an additional role of Deputy Provost for Libraries and Scholarly Communication. She earned an MLS and M.A. in history from Indiana University, professional MBA from the University of Massachusetts and a doctorate in higher education administration from the University of Rochester.
Gibbons held library positions at Indiana University, University of Massachusetts, Amherst and the University of Rochester. In 2008 Gibbons was appointed as the Vice Provost and Dean of River Campus Libraries at the University of Rochester.
She is well known in the library world, most significantly for the library user studies at Rochester she has undertaken since 2004. In collaboration with an anthropologist, Gibbons determined how faculty and students do their academic work, find information, and make use of the physical and technological resources offered by the libraries. The results have led to service, collections and physical space changes designed to better meet library user needs.